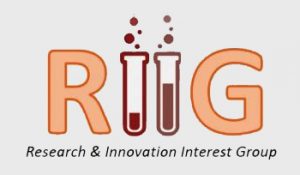 Since its establishment, the faculty has fostered a tradition of research and development, we also emphasise advancement in biomedical fields.  However, most of them are from individual efforts and segregated groups.  In order to expand its research productivity, it is imperative that newer and more effective strategies be introduced to the university. There is a need to redefine research groups in a more focus manner in order to help the research strategic planning efficiently – that's how the Research and Innovation Interest Group (RIIG) could fit into place.
Currently there are several RIIGs available in the faculty –
We welcome all collaborations. Please email here if you have any enquiry.